We'd like to announce a sale on
The Simplicity Primer
in time for Christmas!
Here's the deal. We'll offer a gift-wrapped copy of
The Simplicity Primer
for $11.95 plus $2.95 shipping. The book will be wrapped in red wrapping paper with raffia ribbon. I'm afraid I can't use fancy bows because it needs to be flat enough to slip into the envelope for mailing.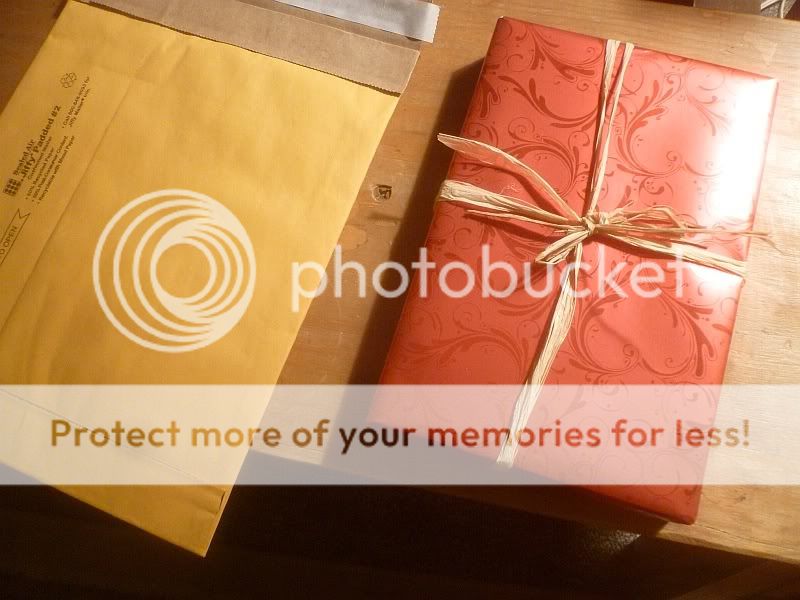 On the PayPal order form, you'll need to give us two pieces of critical information:
1. Since each book will be personally dedicated, we need to know
to whom
the book should be inscribed ("To Mary…" "To Charles…"). If you'd like me to add a personal message or verse from you, please include this; otherwise I will add my own message. Place this information in the Comments box on the PayPal order page.
2. Let us know where you want the book mailed. Some people want the book to go to them, the giver; others want the book to go directly to the recipient. Place this information on the "Ship To " part of the PayPal order page.
Please be aware that the book will be shipped Media Mail, which is post office parlance means "slow boat." (That's why the shipping price is so low; otherwise it would cost upwards of $8 shipping for each book.) So please order far enough in advance of Christmas that it can be shipped in a timely manner.
If you live outside of the U.S., please email me (patrice@patricelewis.com) for shipping rates BEFORE ordering a book. You may have to pay with a credit card rather than through PayPal. I will ONLY charge what the post office charges to get the book to you.
If you'd like to order the book for yourself and therefore
don't
need it gift-wrapped, be sure to say so in the Comments section.
If you wish to order two or more books, those orders have to be placed separately. There is no extra charge for ordering separately, fortunately, so don't hesitate to place a separate order for as many books as you wish.
Thank you, and let me know if you have any questions!